Support to Environmental Organizations:
Fundraising remains a vital Nature League activity allowing the Club to financially support like-minded organizations and to provide secondary school Environmental Awards.

The Nature League has provided $47,800.00 in financial support to these organizations.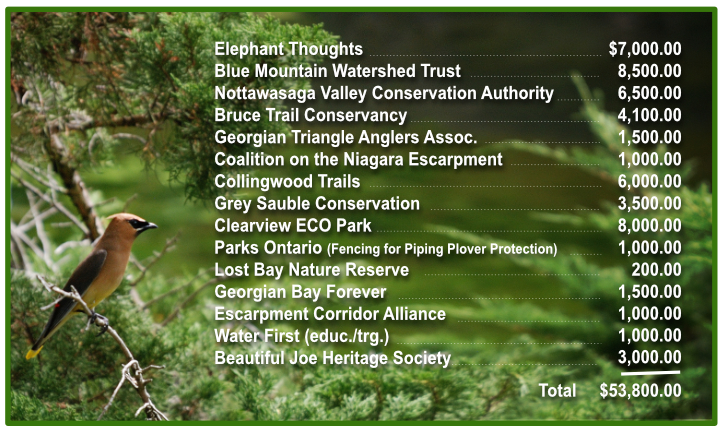 Student Environmental Awards: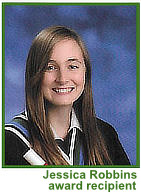 In addition, since 2004, $16,400.00 has been awarded as "Student Environmental Awards" to 51 local Secondary School Students.
Ontario Nature Youth Summit:
Since 2013, 26 students have been sponsored for a total of $7,100.00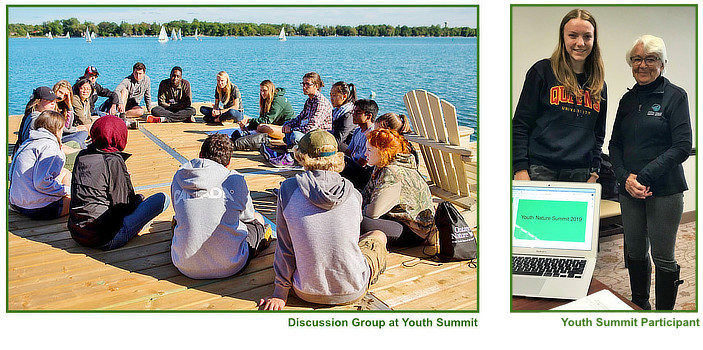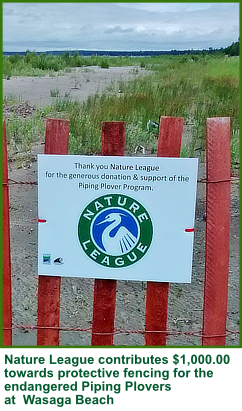 Partnering Organizations:
BRUCE TRAIL CONSERVANCY
BLUE MOUNTAIN BRUCE TRAIL CLUB


BEAVER VALLEY BRUCE TRAIL CLUB
WYE MARSH WILDLIFE CENTRE
ONTARIO NATURE ( Formally Federation of Ontario Naturalists )
MTM CONSERVATION ASSOCIATION ( Marl-Tiny-Matchedash )
NVCA Nottawasaga Valley Conservation Authority
TIFFIN CENTRE
GEORGIAN TRIANGLE ANGLERS ASSOCIATION
GSCA Grey Sauble Conservation Authority
BMWTF Blue Mountain Watershed Trust Foundation
BMWTF You Tube Video
Be the Change Film Series
CONE Coalition on the Niagara Escarpment
ENVIRONMENTAL NETWORK OF COLLINGWOOD
HORTICULTURAL SOCIETY OF COLLINGWOOD
COLLINGWOOD HOSPICE
COLLINGWOOD MUSEUM
TOWN OF COLLINGWOOD
Parks, Recreation and Culture
ELEPHANT THOUGHTS
GEORGIAN TRAIL ASSOCIATION
GREY ASSOCIATION FOR BETTER PLANNING
POLLUTION PROBE
EMERGENCY BUREAU OF INVESTIGATION
SIERRA CLUB
PROBE INTERNATIONAL
UNIVERSITY OF TORONTO OUTING CLUB
WESTERN CANADA WILDERNESS SOCIETY
NATURE CONSERVANCY OF CANADA
ONTARIO ENVIRONMENTAL NETWORK
COLLINGWOOD COLLEGIATE INSTITUTE
Student Award Program
JEAN VANIER CATHOLIC HIGH SCHOOL
Student Award Program
STAYNER COLLEGIATE INSTITUTE
Student Award Program
GEORGIAN BAY SECONDARY SCHOOL (Meaford)
Student Award Program
COLLINGWOOD TRAILS