Nature League Notecard and Envelope Sets:
Notecard and Envelope sets are no
longer available.
To raise funds, the Nature League had sold notecards by local artist John Capon together with Annie McGouran's custom made recycled wallpaper envelopes. The envelopes were made from repurposed wallpaper sourced from some of the world's best manufacturers. By recycling discarded wallpaper that would otherwise end up in landfill, this project had a positive environmental impact. Through this initiative, $1,950.00 was raised for the Stephen Salaff Fund to sponsor 6 students over a 6 year period to attend the Ontario Nature Youth Summit.
---
Green & Healthy living festival:
On Sept 12/13, 2015 the Nature League raised $8,000.00 to be used towards the development of the Clearview EcoPark.
---
Trivia Night: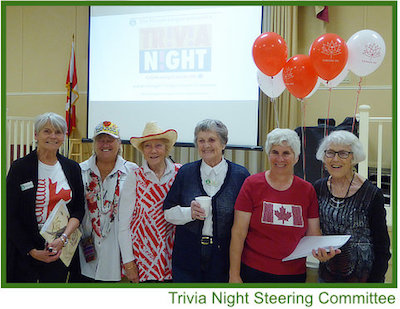 On Oct. 20th, 2017, the Nature League raised $1,800.00 which, topped up to $2,000.00, will be used by Kimbercote Farm
( Elephant Thoughts ) to purchase trees for the property development.
---
Fall Fling:
On September 20th, 2019, a fun night was had by all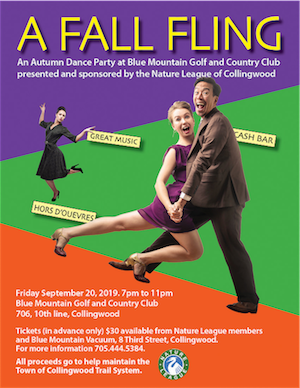 who attended a fundraiser dance sponsored by the Nature League at Blue Mountain Golf and Country Club. $1,454.00 was raised, topped up to $1,500.00 and donated to Collingwood Trails to help maintain our excellent trail system.